"Beauty and art "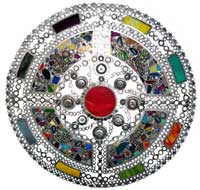 Sculpture is an extremely and creative workart that transcends time and place and brings a message of universality.

Mandala is the one of Vado's favorite artwork, because he is famous for changing recycled materials like into steel, ferro-cement, copper, mild steel, stained glass into a
fantastic geometric sculpture whose construction that requires much ability and talent.

Vado can customize your size and color and your shapes with elegant accuracy according to all different customer's requirements.




Landscape Mandalas
"Mandala means a circular form, a center of focus and attention, the relationship between man and the universe. Mandala continues to evolve and expand".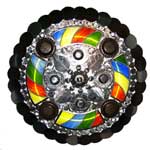 This art has many different characters and moods depending upon the direction of its lighting from the front, side, or behind, which results in amazing effect.